DrugWipe® – applicable even at high temperatures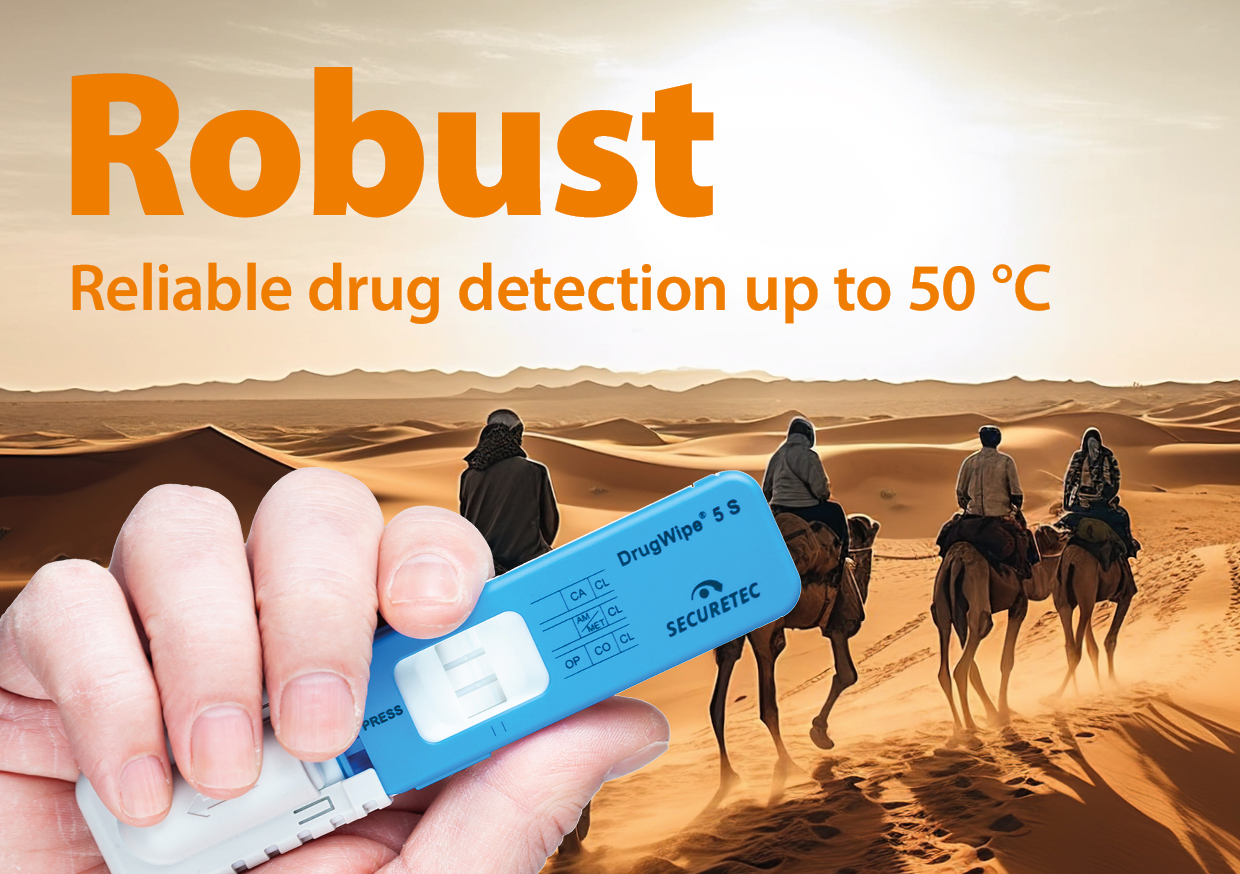 Not a problem for DrugWipe – the rapid screening drug test works reliably, even at ambient temperatures up to 50° Celsius. This means that drug screening can continue as normal at the height of summer.
Exceptional reliability
DrugWipe works reliably within a temperature range of 2° and 50° Celsius. In line with our stringent quality standards, the saliva test can withstand harsh ambient conditions, including extreme application temperatures. Its storage temperature is 2° to 30° Celsius.