Production
At our production site in Neubiberg near Munich, we – as a manufacturer of drug detection tests – rely on interdisciplinary collaboration between our highly qualified Production and Quality Assurance teams. With a clear focus on certified quality and occupational safety, our four production phases of raw material processing, test strip manufacturing, housing part manufacturing and product assembly result in reliable, efficient and innovative drug detection products.
Partially automated processes guarantee consistently high quality and the ability to respond with flexibility to individual customer requirements.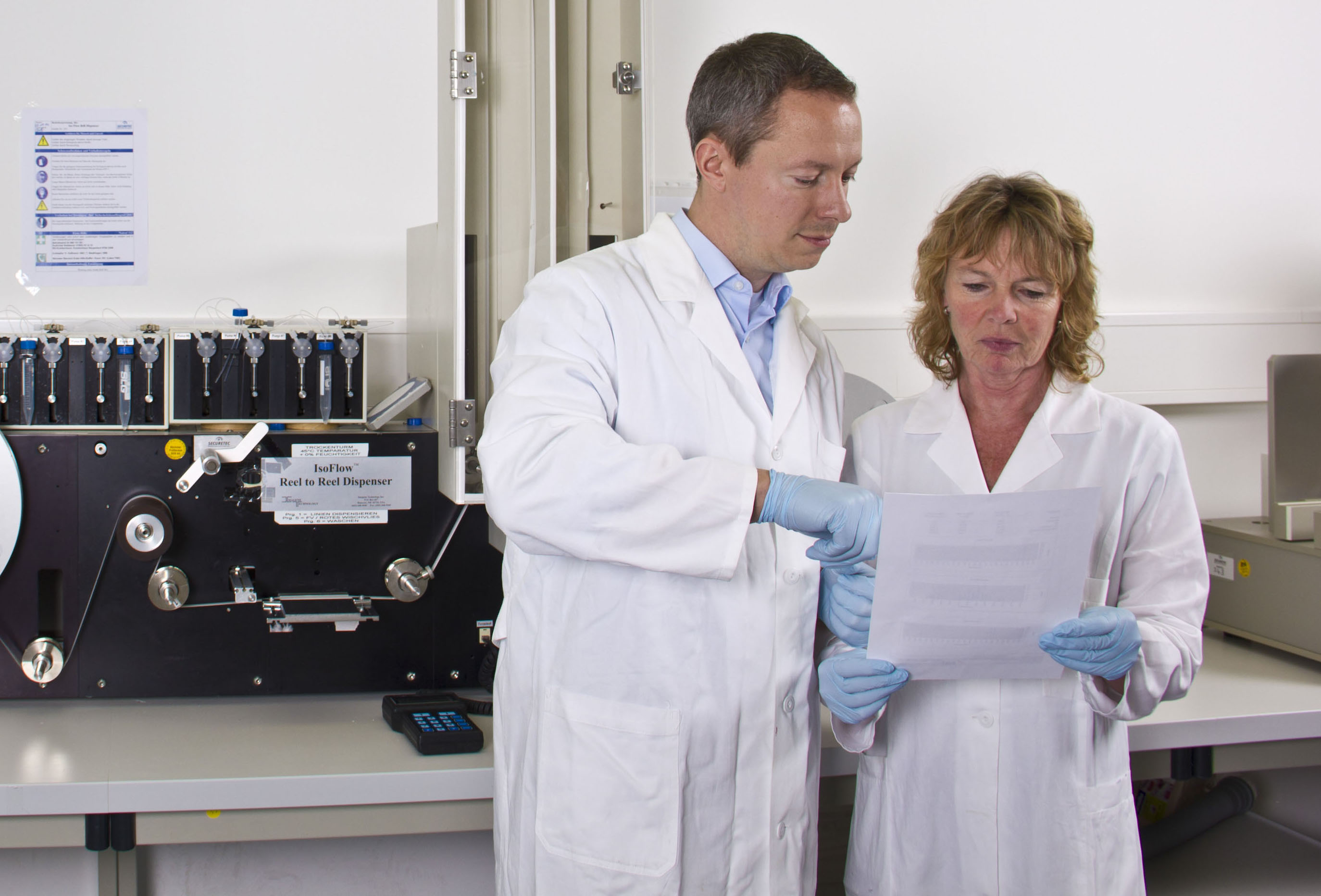 Quality assurance
As a leading manufacturer of rapid screening tests, the quality of our products is a top priority for us. Securetec has been certified in accordance with ISO 9001 and EN ISO 13485 since 2004. We conduct companywide internal audits on a yearly basis in addition to external audits by TÜV Süd to ensure the ongoing improvement of our quality management system.
Since June 2022, we have been complying with all the requirements laid down in the ISO 14001 standard and have been certified accordingly. TÜV Austria Cert reissues this certification every year.
In addition to workflows and process sequences, which are defined and implemented in accordance with standard operating procedures (SOP), we have also introduced a corrective and preventive action (CAPA) procedure to optimise our products and processes on an ongoing basis.
Regular training of our employees to heighten quality awareness and enhance our focus on quality.
Our quality assurance experts support all work steps and processes in product development and manufacturing from the outset to the final stage of serial production in accordance with defined approval criteria.
This ensures that our customers only receive long-life, well-functioning products of the highest quality.