Manufacturing of test stripes
Our production is divided into four production processes:
Processing of raw material
Manufacture of test stripes
Manufacture of test cassettes
Assembly of the products
Our production team consists of highly trained staff members who work according to scrutinised process specifications. We are in close contact with our quality management team.
Due to our partially-automated processes we can guarantee constant quality of our products as well as high flexibility concerning customer wishes.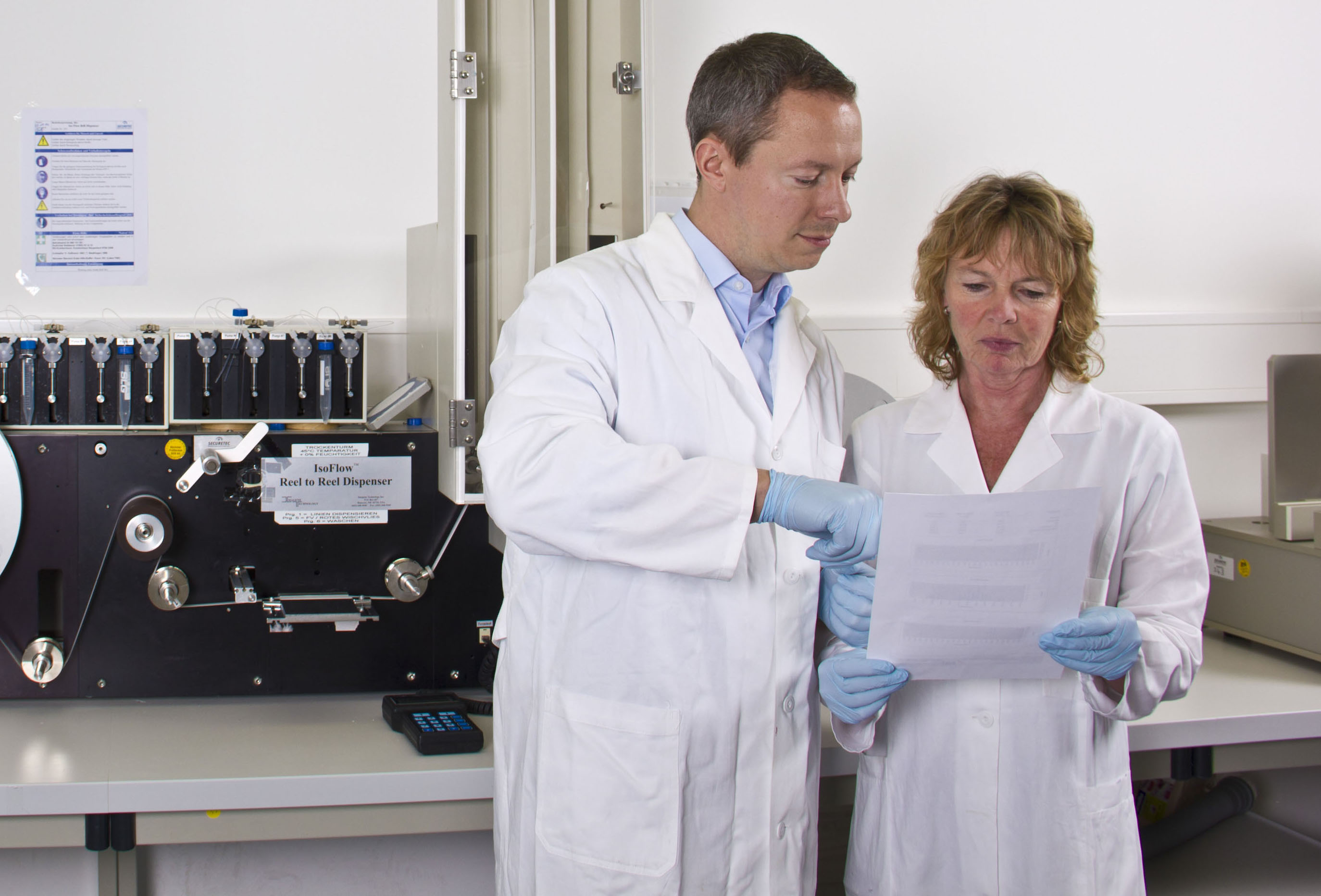 Quality Management of test stripes
Securetec is an enterprise which sets great value upon the quality of its products. Since 2004 Securetec is an ISO 9001 and EN ISO 13485 certified enterprise, and audits will be held once a year by the TÜV Süd. In order to constantly improve the quality management system additional internal audits will also be held once a year in all divisions.
Work and process flows are documented and executed in controlled and approved SOPs (Standard Operation Procedures). Staff members are regularly trained to sharpen quality awareness.
For the constant improvement of products and processes Securetec has established correction and prevention procedures (CAPA).
Our quality managers will monitor all work flows and procedures starting from development of a product up to production routine. Ingredients are initially subjected to quality control before they are employed for production. Both production intermediates and final products are controlled according to specified release criteria. The shelf lives of the products are determined by stability studies. It thus will be assured that only cleared and durably operable products will get to our customers. Quality assurance is part of Securetec's DNA.